This is a slideshow capturing the process and outcomes of a design thinking workshop I led to kick-off the design of a visual design language guide to be developed and designed by members our software group. Participants included members from design, development, and marketing — all new to the process.

This was a 2 day workshop that included identification of stakeholders, empathy mapping, persona development, as-is and to-be scenario development, task flow, and rapid idea generation. The guide is currently in development.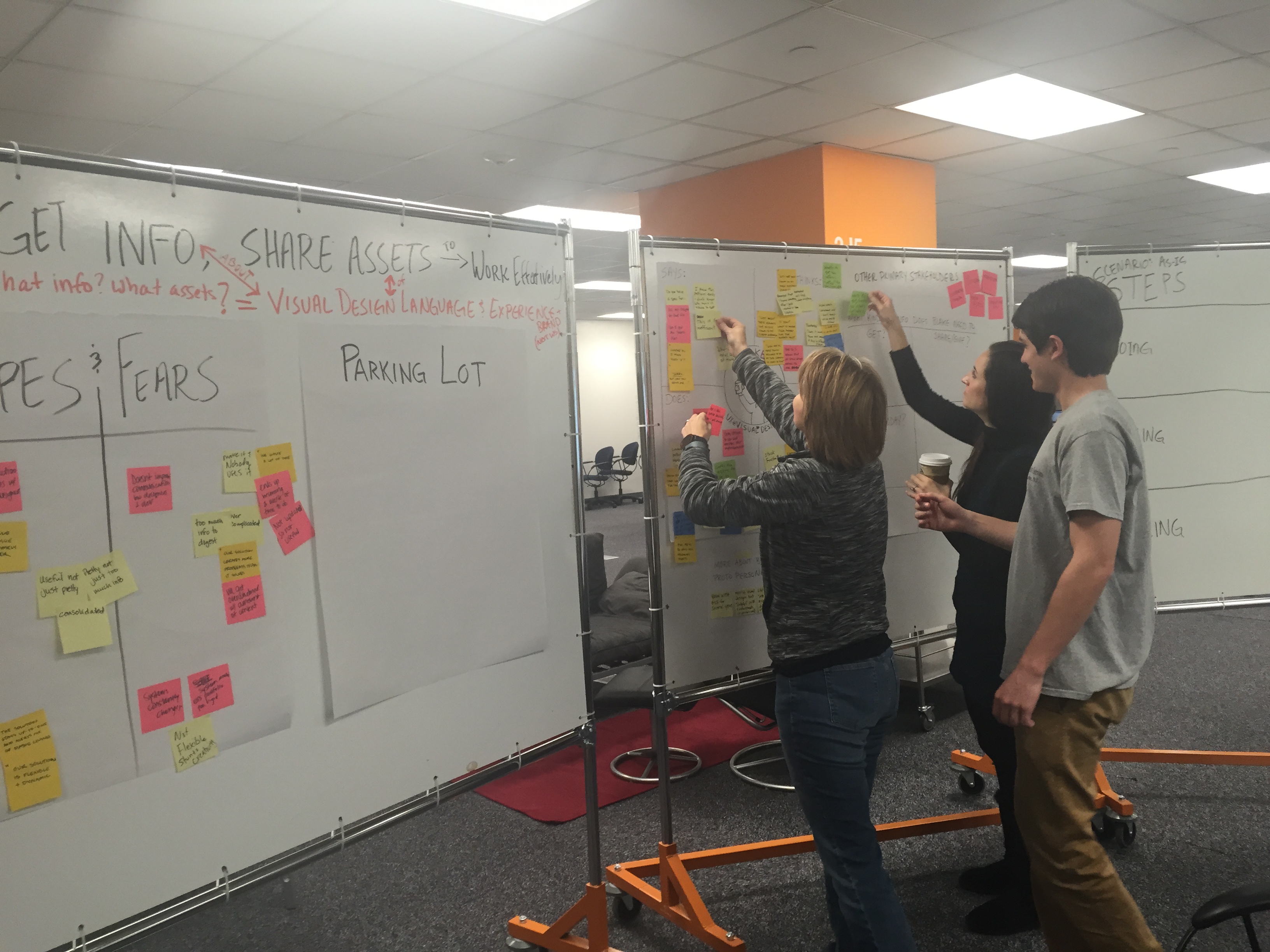 Other hands-on techniques I'm into...

Rapid lo-fi prototyping




lo-fi storyboarding

©2020 Robin Vuchnich / all rights reserved I design experiences for people in context with technology — from product design to visual art and new media.