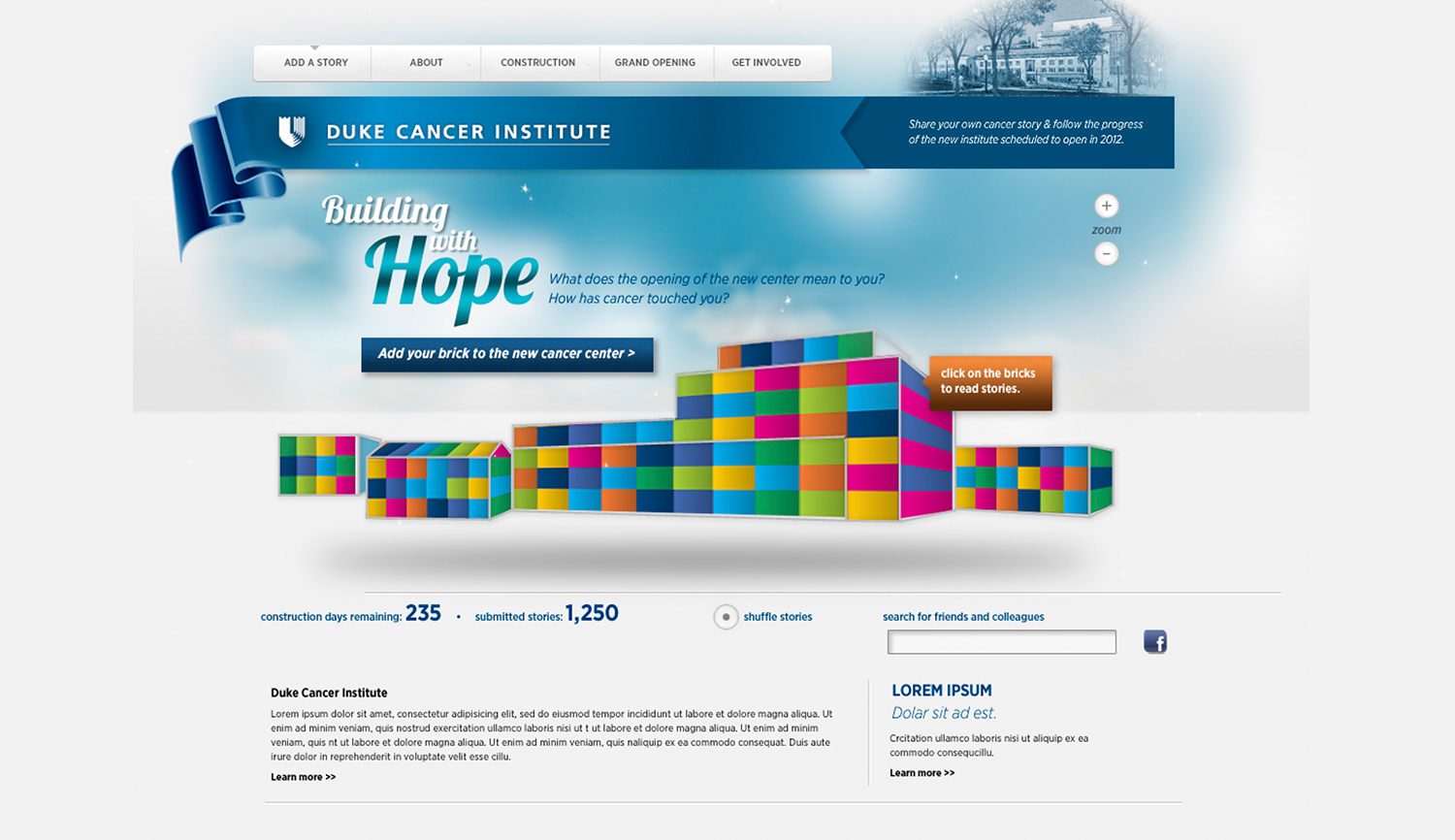 These interfaces were designed to promote the launch of the Duke Cancer Center construction groundbreaking. Duke Cancer Center is a state-of-the-art facility that opened in February 2012. This was a historic moment for Duke Medicine, marking the beginning of a new era in patient care.

Users can attach their personal stories to the bricks of a virtual building representing the real construction site. Users create profiles and explain how cancer has touched them and are prompted to explain what the opening of a center means to them. The stories are sharable on social media.

Shown here is also a second concept that was not chosen for production. Users attach their stories to a virtual ribbon tree. Meanwhile, a real world ribbon tree sculpture and ribbon day ceremony were developed to run alongside this virtual event. I created both concepts, the wireframes, and the visual design for this project.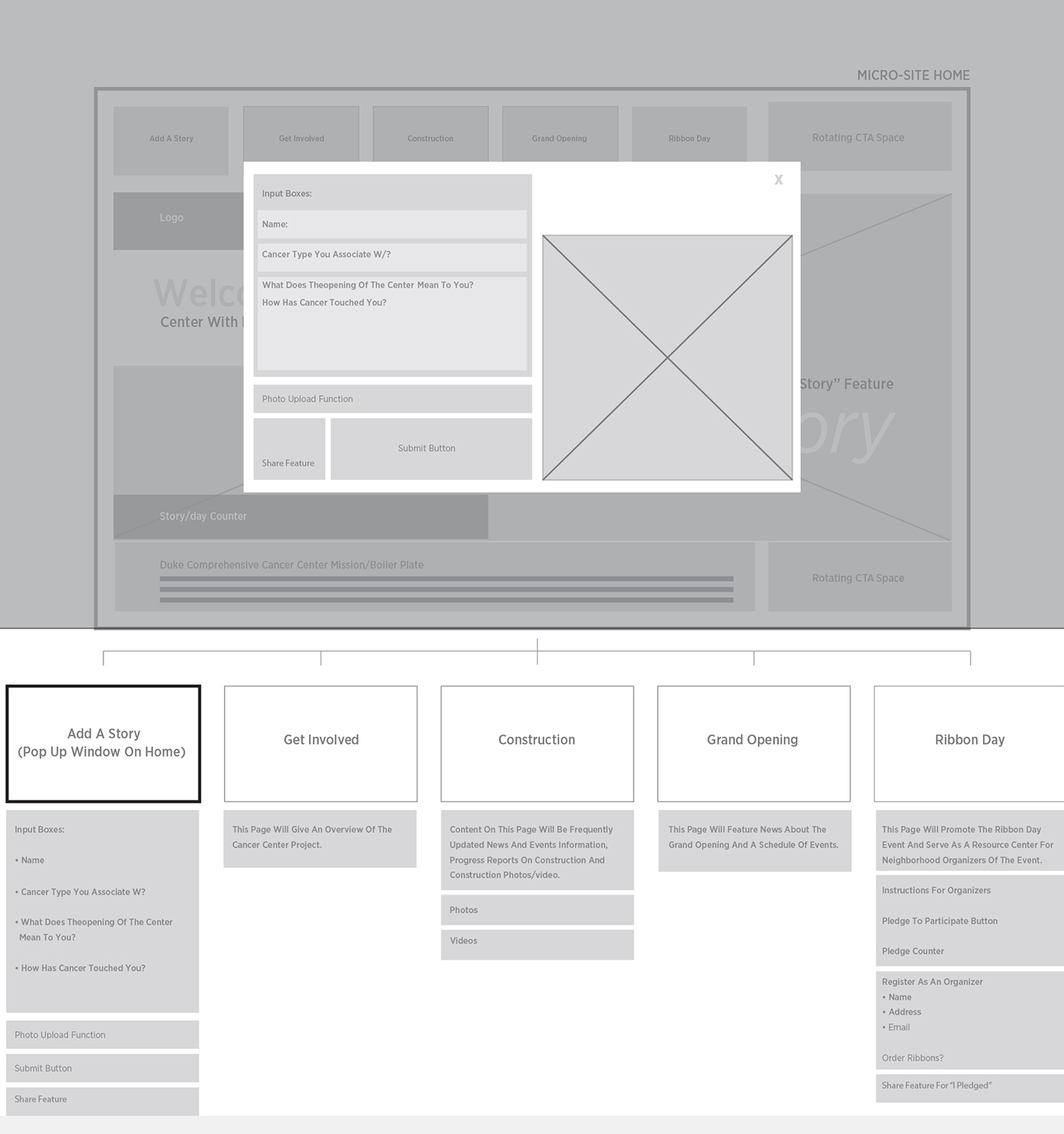 ©2018 Robin Vuchnich / all rights reserved