VUCHNICH DESIGN
I design experiences for people in context with technology — from product design to visual art and new media.
Using Code Art and Generative Design to Reanimate Thoreau's Digitized Herbarium
I'm currently collaborating with
Leah Sobsey
,
Dr. Emily Meineke
, and
Dr. Marsha Gordon
in the development of a mutlimedia installation that leverages Henry David Thoreau's pressed plant specimens, housed at Harvard University's Herbaria. Thoreau's collection is a botanical time machine that lives in combination with the naturalist's extensive notes about when and where his specimens were collected, which our installation draws from to provide insight into environmental change.
In "Exploring Thoreau's Woods," digitized selections of Thoreau's pressed plants will literally come to life off of the page through motion art, data visualization, soundscapes, and projected augmented reality experiences. The centerpiece will be the projection of photographic images from Thoreau's collection onto liquids (evoca-tive of Walden Pond), fabric, and onto what we envision as a forest floor inside of a large-scale meditation tent that visitors will experience.

In this short POC forest floor data visualization (a birds eye view of the exhibit space), I've aggregated the plant specimens into a radial composition via Processing (an electronic arts programming language). Then I bring the curated compositions into animation software to create the liquid augmented reality bloom animations, the soundscapes, and transitions that follow actual plant data trends.

Featured Work


Projection Mapping at The NCMA
I was thrilled to participate as a featured artist for the "You Are Here" Night Bright event at the North Carolina Museum of Art this summer. This was a collaboration with OMAi app developers, Cirque de Vol Productions, and the NCMA.

The event featured a grand scale interactive projection mapping onto the NCMA's East Building wall. I worked with OMAi's team and Tagtool technology to create real-time animations of my graphic art for an interactive, immersive, experience with live aerialist, performers, and the audience.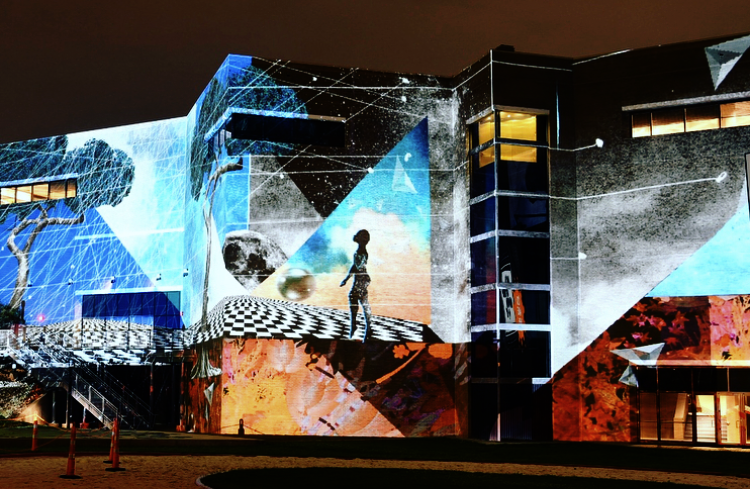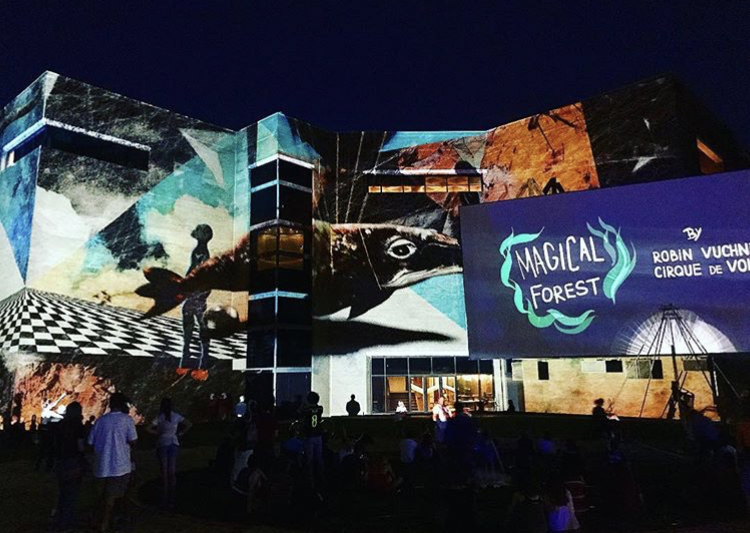 ©2018 Robin Vuchnich / all rights reserved