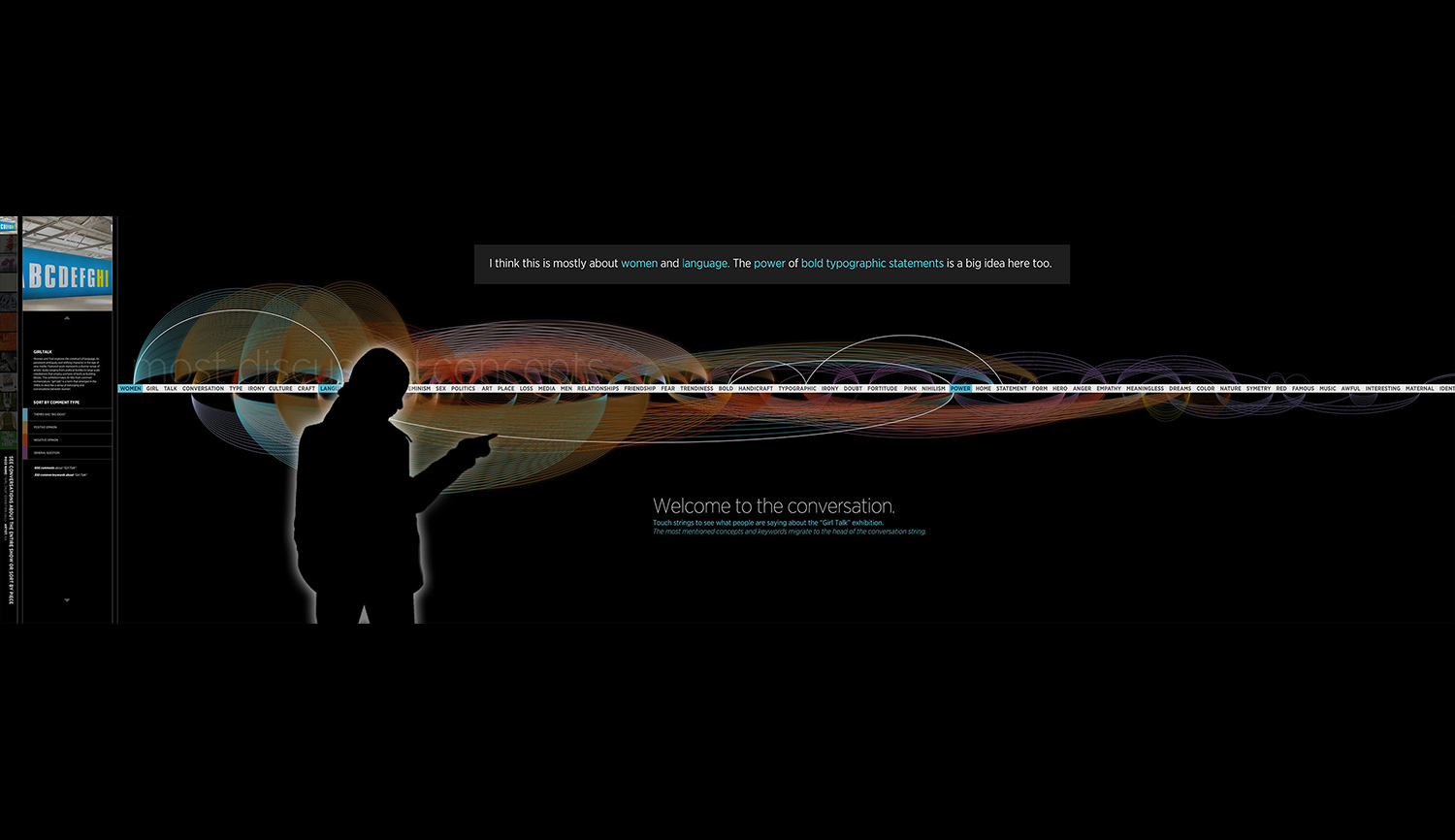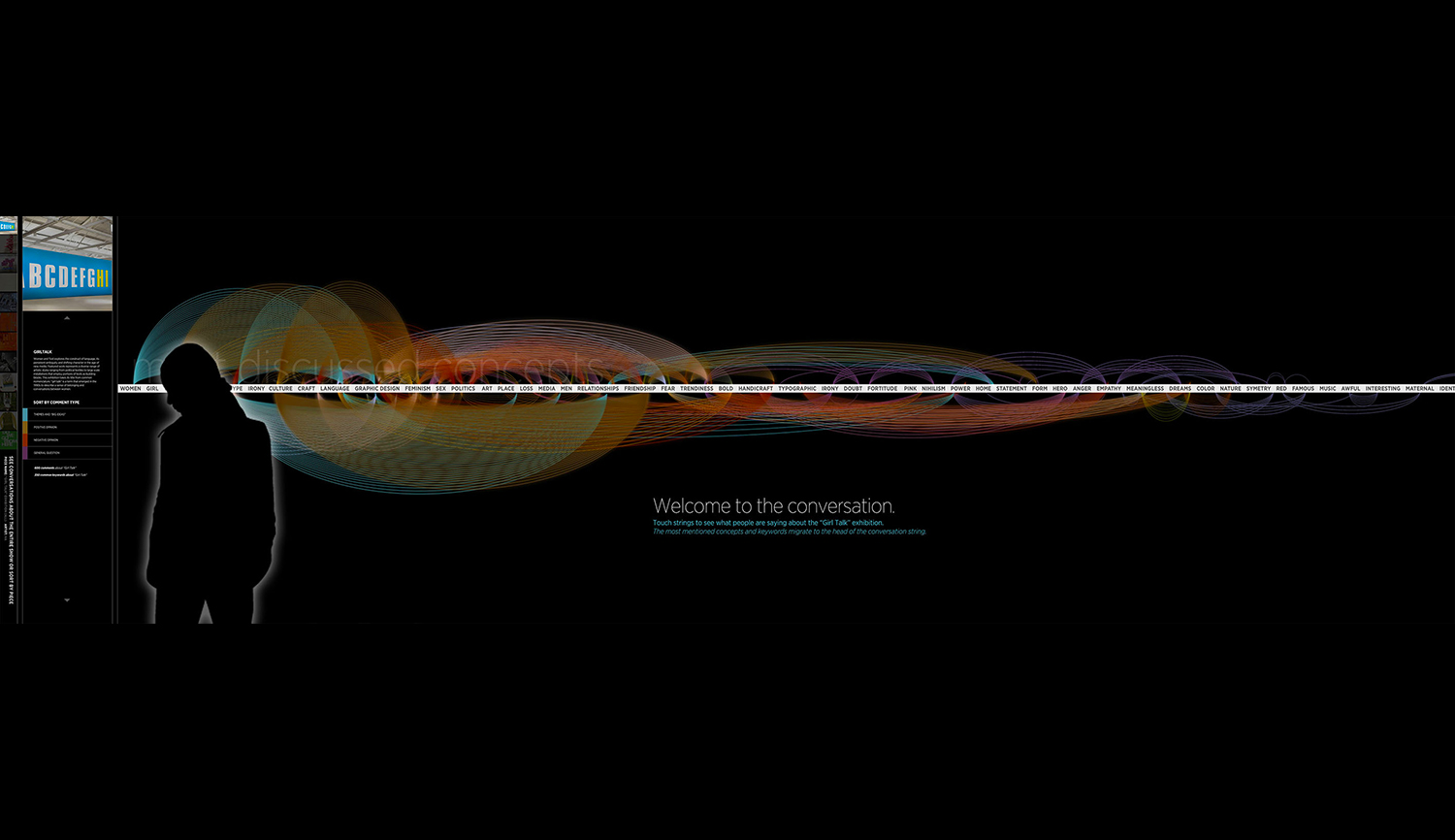 While the table performs the role of interactive docent, congregation area, and feedback portal, the large scale data visualization wall (see the slideshow at fullscreen) projects real-time impressions of overall sentiment about the art, key ideas and words, and common questions. Each thread maps to a user comment that can be brought foward with a touch. This component of the system was developed to facilitate both a performer persona and a more passive onlooker persona, who evaluate and synthesize their own ideas by drawing relationships between them and the statements made by others.

Research revealed the unique demands of the gallery setting and a range of users with different goals and levels of inhibition about becoming participants in the synthesis or controversy of meanings, ideas, and opinions about art. A review of related technologies helped me shape the goals for the UX. Many digital docents and feedback systems that travel on mobile devices with a user through the gallery have a huge flaw in my opinion. They break the experience of actually just viewing art. This led me to design for a reflective experience that happens after a person exits an exhibition.This interactive wall interface works in concert with the table interface for exploring and commenting on art once a user has completed their gallery journey and is ready to begin synthesizing and reflecting on what they've experienced.


©2020 Robin Vuchnich / all rights reserved I design experiences for people in context with technology — from product design to visual art and new media.