"Designing Experiences with Online News to Mitigate Selective Exposure and (Social) Fragmentation"
2014 MGD Thesis investigation: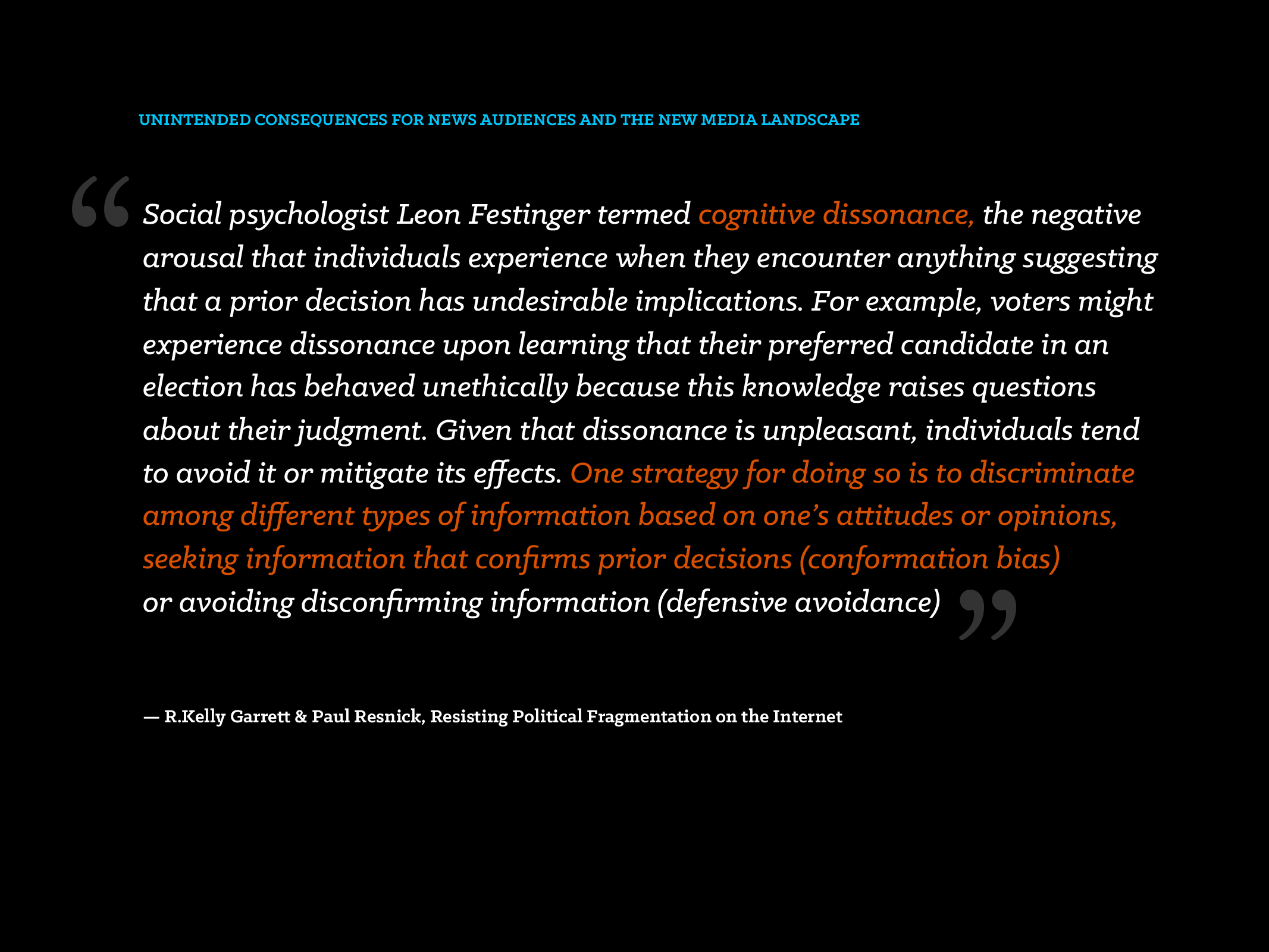 Above is a Click-through introduction and problem-framing document created for my 2014 MGD Thesis investigation.


This thesis work focused on the design of an interface that mines controversial issues in news stories and brings them visually to the foreground of an interactive experience. Similar stories from different outlets are clustered and presented as a collection so that users can easily swipe through a set and see the differences in framing of headlines and summaries. More importantly, AI mining of concepts and controversial topics that all stories share (regardless of the viewpoint or framing) help users gain context that is more meaningful than a sensational headline. By visualizing sentiment and network affinity among commenters, the interface offers a wide spectrum view of cross-publication reader commentary. A network map helps users identify patterns and relationships between what people feel about controversial issues present in the news, what versions of the story they've read, what the sentiment is, and what social or geographical affinity the commenters may have to one another. The convergence of this information could catalyze viewing of a spectrum of opinions that fall outside of the users normal range of exposure. It could also create more informed critical thinking around reported events and the discourse that follows.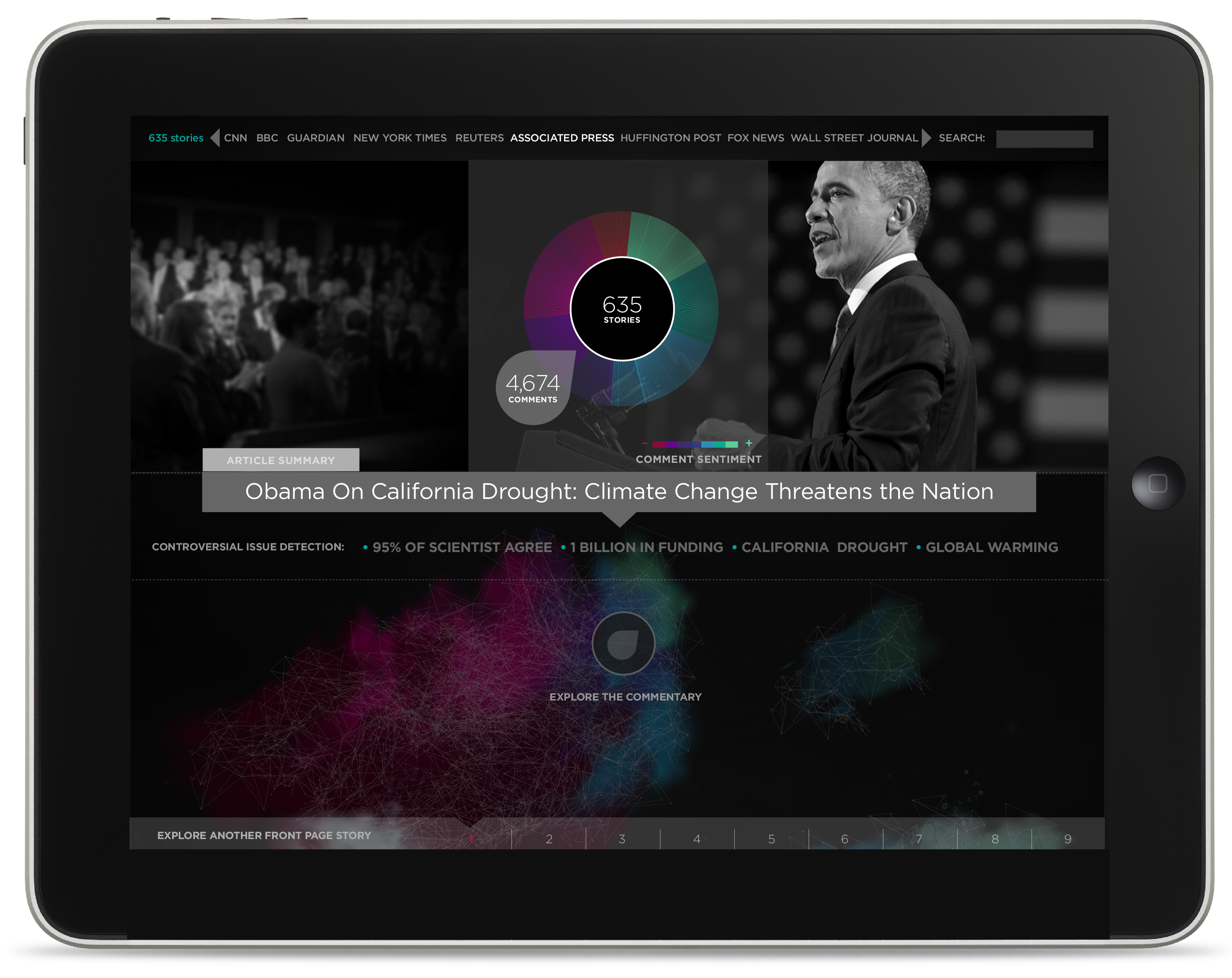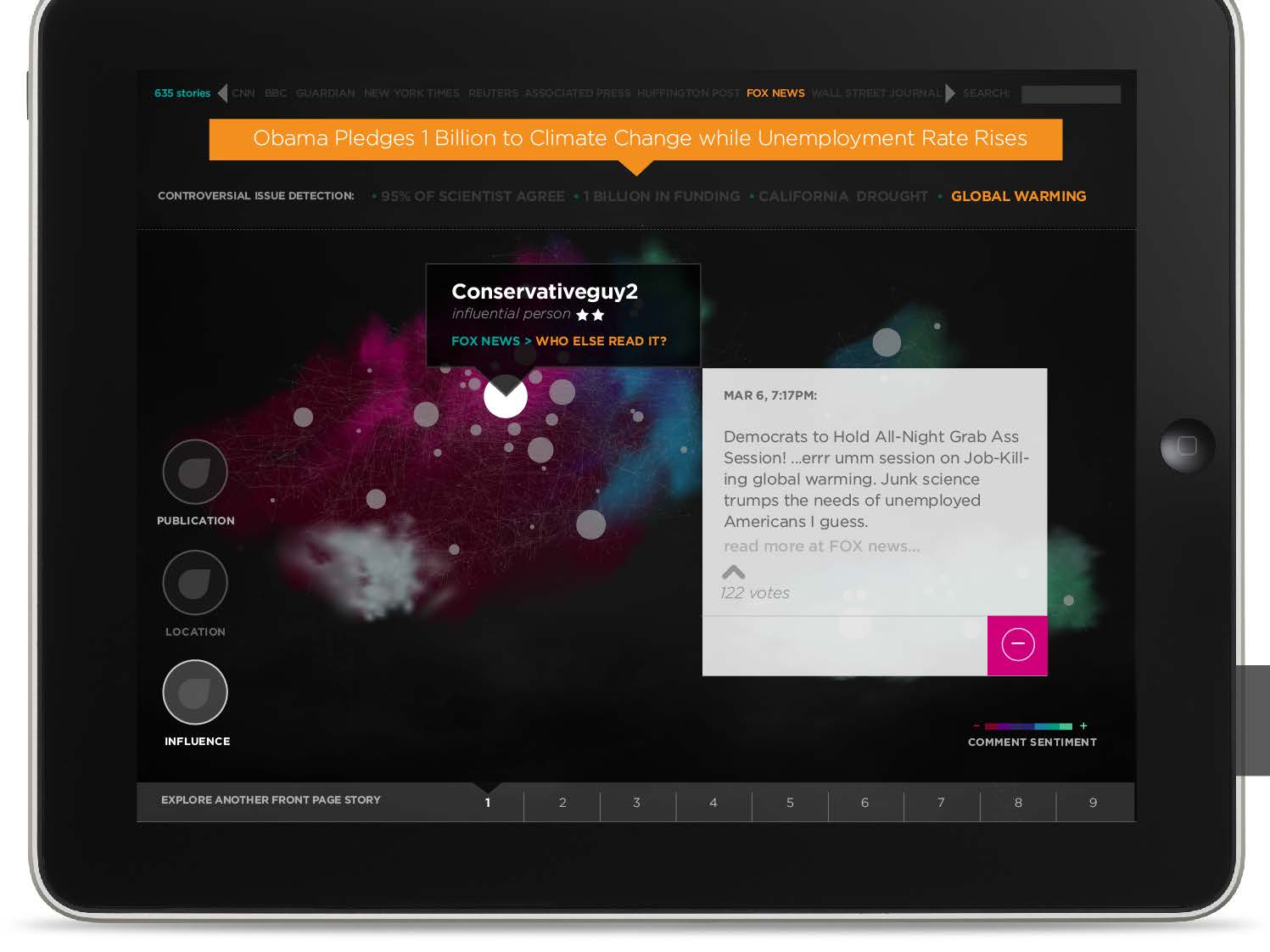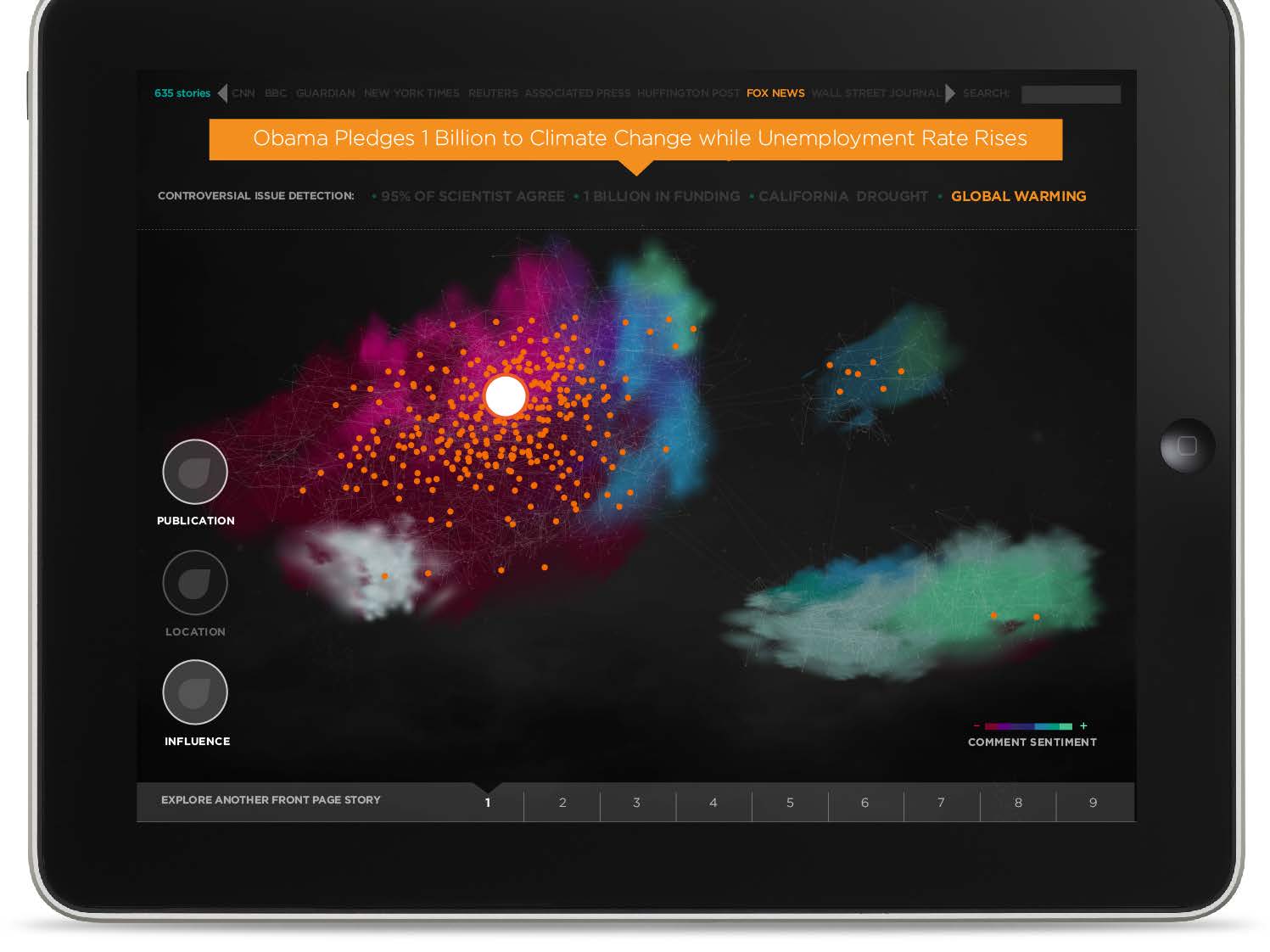 Above is a Click-through prototype of a news and comment aggregator proposed in my 2014 MGD Thesis.
As intermediaries of online news and information, the environments and experiences that we design for news readers should facilitate activities and behaviors that: result in occasional exposure to counter-attitudinal information; make visible the opinions of weakly tied social connections that may not be like-minded or politically congruent to us; encourage expansion of topical interests and awareness of controversial civic issues; and make visible and available, the crucial information that lies outside of our personal information bubbles in order to maintain for society, some level of shared knowledge of news and information. Mitigation of polarization and extremism is critical to our democracy and to the formation of a functional digital era public sphere.
Below is a click-through task flow for a user interacting with a news "story cluster" about Obama and the CA drought. The user then investigates the associated aggregated comments via an interactive data visualization.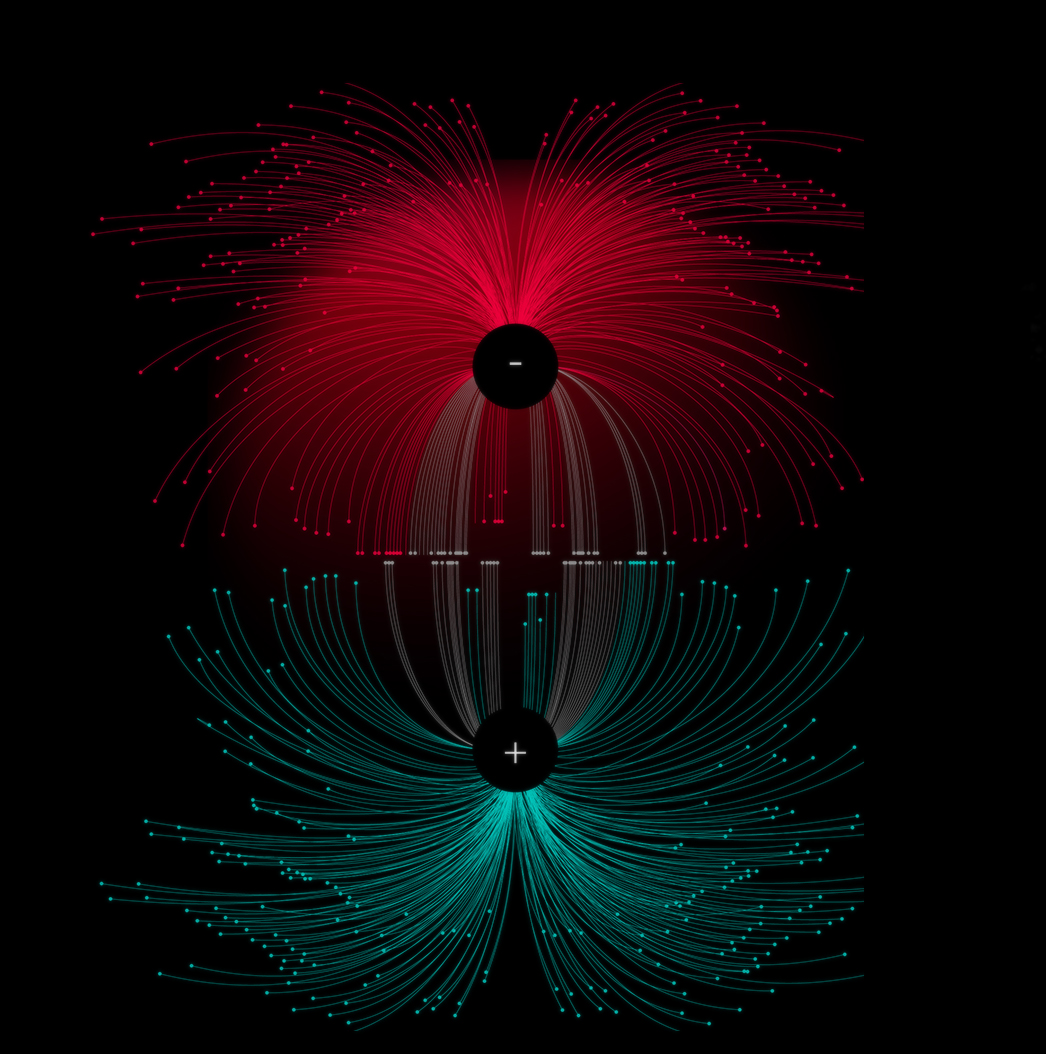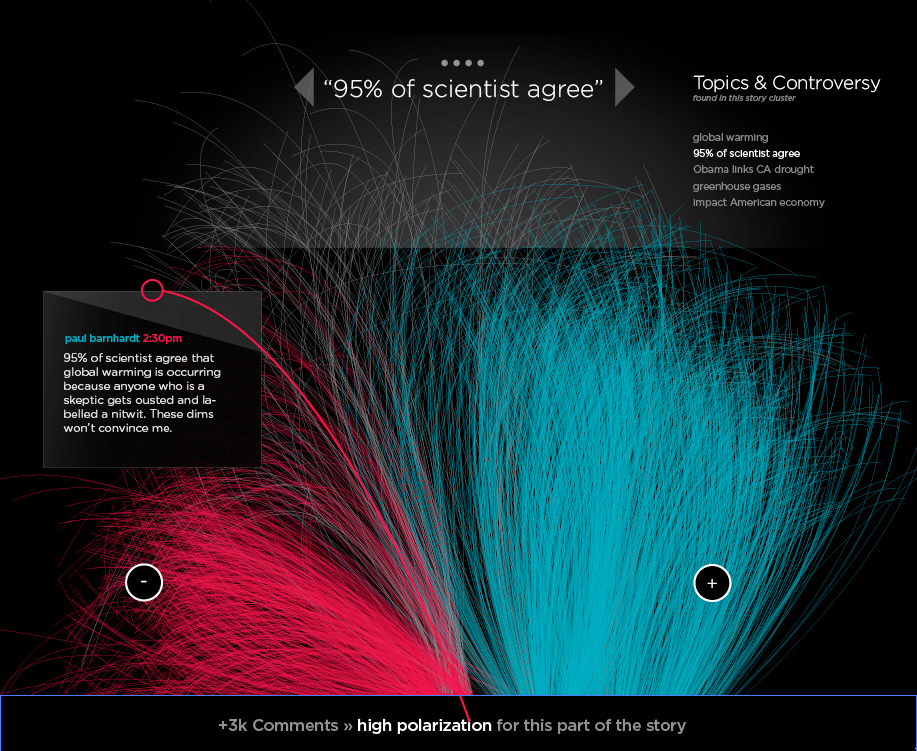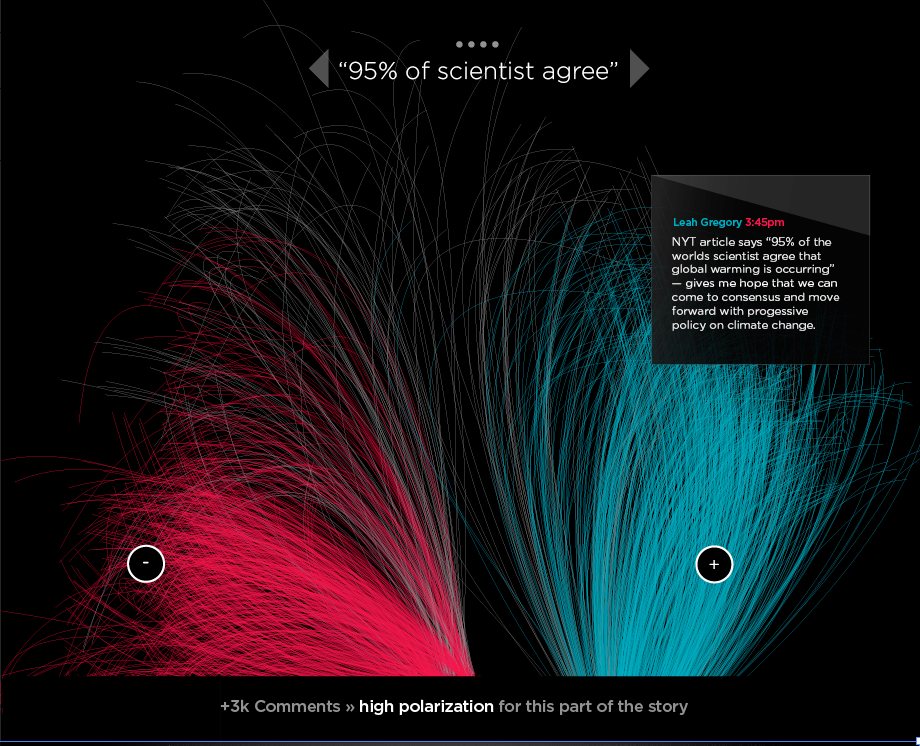 ©2020 Robin Vuchnich / all rights reserved I design experiences for people in context with technology — from product design to visual art and new media.